Below are some of the movements and organizations taking up the work of liberating spirit. I have selected those in which I have some involvement, or which I think are making an important contribution today given the antagonisms and crises of the day.
and Educators for Mumia Abu-Jamal On Facebook
International Concerned Family & Friends of Mumia Abu-Jamal
ON A MOVE – Web Site of the Move Organization
S A M I – STUDENTS AGAINST MASS INCARCERATION
 ZAPATISTAS IN MEXICO PUBLISH NEW COMMUNIQUES (Spanish & English Versions)
    (A brief summary of these communiques is available from the Mexico Solidarity Network)
SOUTHERN POVERTY LAW CENTER
Fighting Hate * Teaching Tolerance * Seeking Justice
BOYCOTT, SANCTIONS, DIVESTMENT ON ISRAEL
 CAAAV – ORGANIZING ASIAN COMMUNITIES and at Facebook
  CRITICAL RESISTANCE
 PROTESTING "STOP & FRISK" – THE WORLD CAN'T WAIT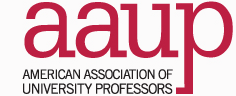 AMERICAN ASSOCIATION OF UNIVERSITY PROFESSORS 
                    The AAUP Chapter at Princeton Theological Seminary
   MEXICO SOLIDARITY NETWORK
    Autonomous Center/Centro Autónomo
    AUSM Autonomous University of Social Movements
IDLE NO MORE – Unified and Standing Together for Indigenous Sovereignty!
  KOREAN AMERICAN RESEARCH & CULTURAL CENTER & at facebook